Mission order requests and management
Mission order requests and management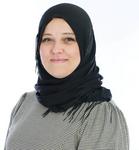 Updated by Imen Habouria
The mission order is a document drawn up jointly by an employee and their manager and describes the missions and activities incumbent on them in a professional situation, in a given structure and place. Your employees are often required to carry out assignments outside their usual work area. Expensya offers you a simple and innovative alternative to manage your mission orders without pressure. 
Mission orders is a module available on Expensya with the 'Gold' offer. This feature can be activated from our internal system and upon simple request from the account administrator. 
How to create a mission order :
Once the module is activated on our side, a new tab will be displayed on the user's account: this is the "Requests" tab, all you have to do is: 
Click on the "Requests" tab: 
Click on the "Mission order" option: 
Fill in the various fields of the mission order request form 

Click on "submit" 

How to attach files to work orders :

How to view the modification history of a mission order : 
Users can view all actions taken on a given work order by going to the "history" tab.  

How to export mission orders in PDF format : 
As shown in the screenshot below, all Expensya users have the possibility to export mission orders in PDF format.

Mission order management : 
It is important to know that the mission order is an independent module from that used for expenses. In other words, its creation and submission is done independently from expense reports. 
However, the mission order will follow the same validation flow set up for expenses. 
Configuring projects for work orders : 
It is possible to configure business types for mission orders directly from the "administration" tab and the "projects" sub-menu. For the business type to be linked to mission orders, you must tick the "mission orders" as "Expense types" in the project form created.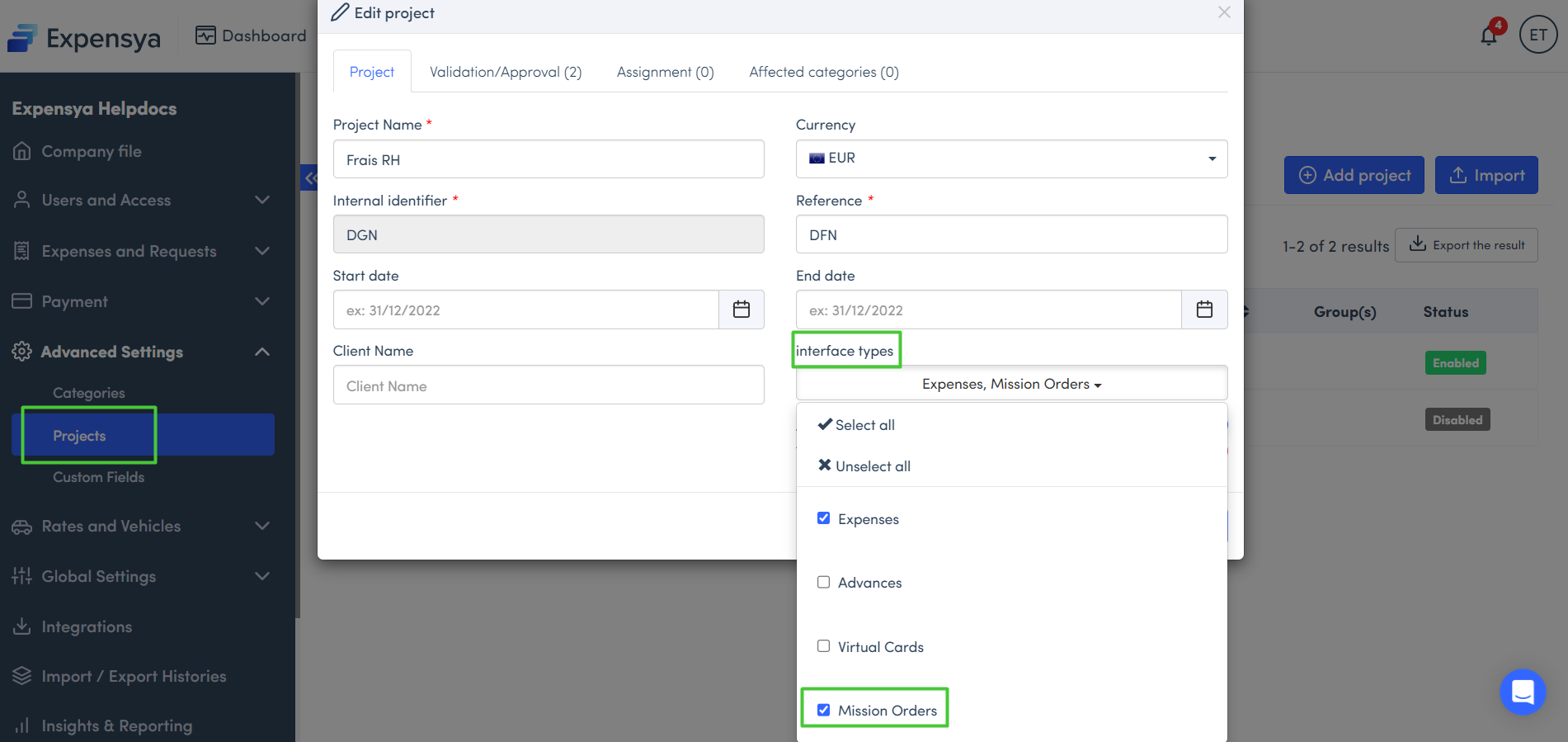 View bookings synced with the Travel tool in the mission order view :  
Book your business trips easily with Expensya's integrated travel module. Connect your booking tools and other travel apps to Expensya and enjoy a better user experience when booking, paying, and managing business travel expenses. 
For companies with a Travel integration, It is possible to see the list of reservations linked to each mission order in order to have a complete view of all travel costs.