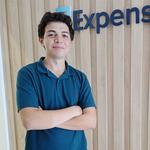 Updated by Selim Ounis
As an Administrator, you can subscribe from the website by choosing between the two offers that we provide.
To do so :
Go to the Admin panel, then "Subscription" on the side bar menu
Select your offer either Silver or Gold.
Click on "Subscribe now"
You will have a summary of the invoice of your subscription, to check and validate before continuing the payment via the "Purchase" button
By clicking on the "Purchase" button, you will be taken to the payment page where you will be asked to choose between payment by credit card or by SEPA direct debit
It is important to fill in your company information ("Administration" tab, then "Company details") and in particular its VAT number if it is a European company
Via credit card
Fill in the different fields with your card details
Proceed to the payment of your subscription via the "Pay" button
Upon renewal, your card will be automatically charged. If you wish, you can delete the card from your account after payment and put it back when your offer expires.
Via SEPA direct debit
We also offer SEPA direct debit if you do not have a payment card. You just have to fill in your bank details.
Fill in the different fields with the account details
Proceed to the payment of your subscription via the "Pay" button