How to integrate Uber to Expensya
How to integrate Uber to Expensya
Expensya now allows you to send your expenses from Uber to Expensya.
For this, you must create a business account with the same email you use to connect to your Expensya account and choose "Expensya" as an expense report tool from Uber.
The importance of a Business account with Uber and Expensya:
Easily switch between your personal and business account, while staying in the Expensya app, with the receipts which are automatically transferred to Expensya to your business account after each ride.
Your personal rides will never be shared with your company.
Create a new company profile: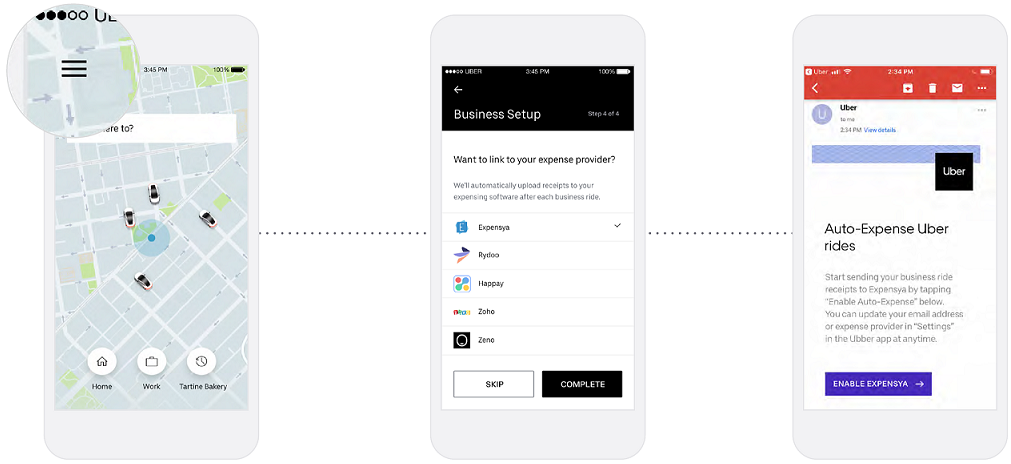 Open the Uber app and tap the icon at the top left of your screen, then choose "Payment".
Tap "Start using Uber for business / business" and follow the instructions. Select Expensya as your expense report provider and press "Complete".
Check if you have received an email from your mailbox, to connect Uber with Expensya.
Take a tour of your business account: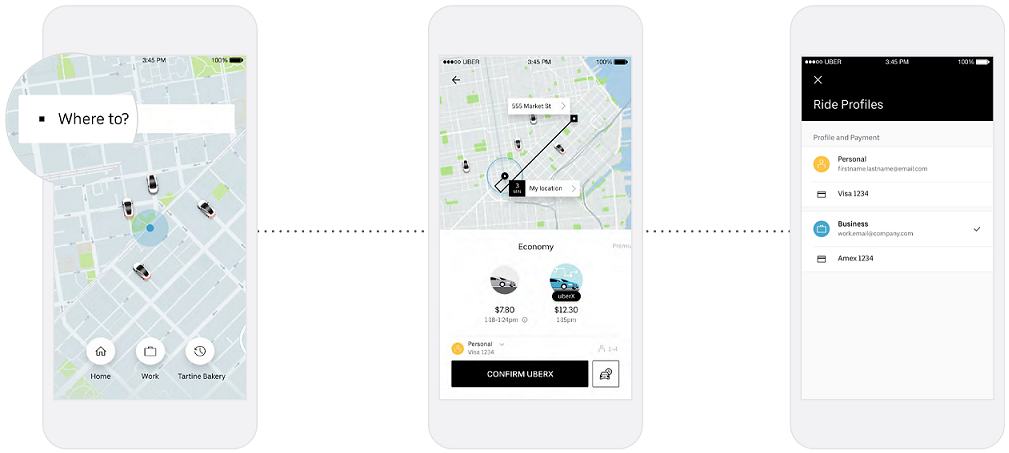 Enter your destination
Tap the profile to switch to it
Select your business account to confirm the choice of account.
Simplify your travel costs with Uber and Expensya:
Save precious time by using with Expensya integration for Uber.
Once connected, Uber receipts are automatically transferred to your Expensya account after each business booking for easy inclusion of your invoices.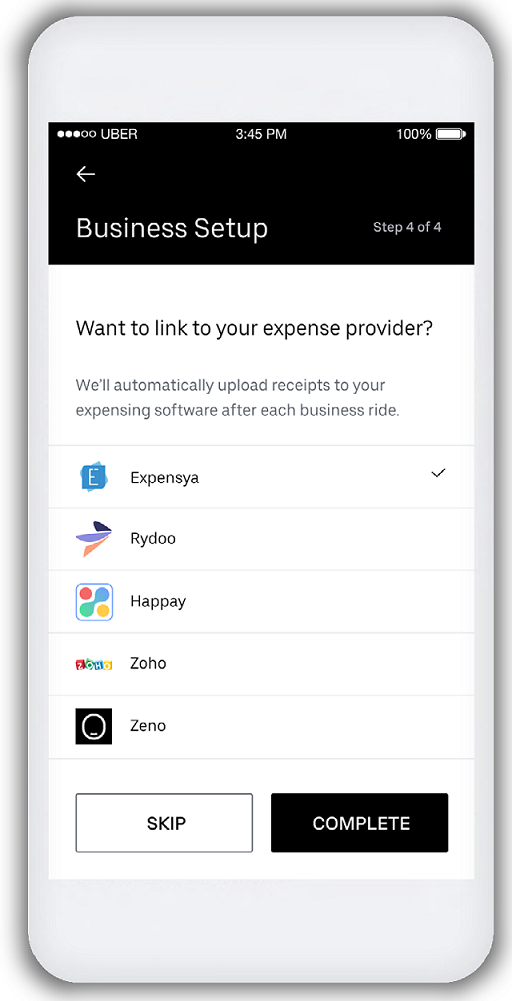 Facilitate your reports:



Easier rides:



Please note:
If you tip your driver, Expensya will let you update the invoice as long as you haven't sent your report yet.
Regarding e-invoices, if you have a professional account, you will be redirected to your Uber space.