Configuring the TravelPerk integration
Configuring the TravelPerk integration
Updated by Hamida Laabidi
Configuration of the integration Travel perk
After connection and approval of data sharing, the integration becomes available from the Integration menu on Expensya.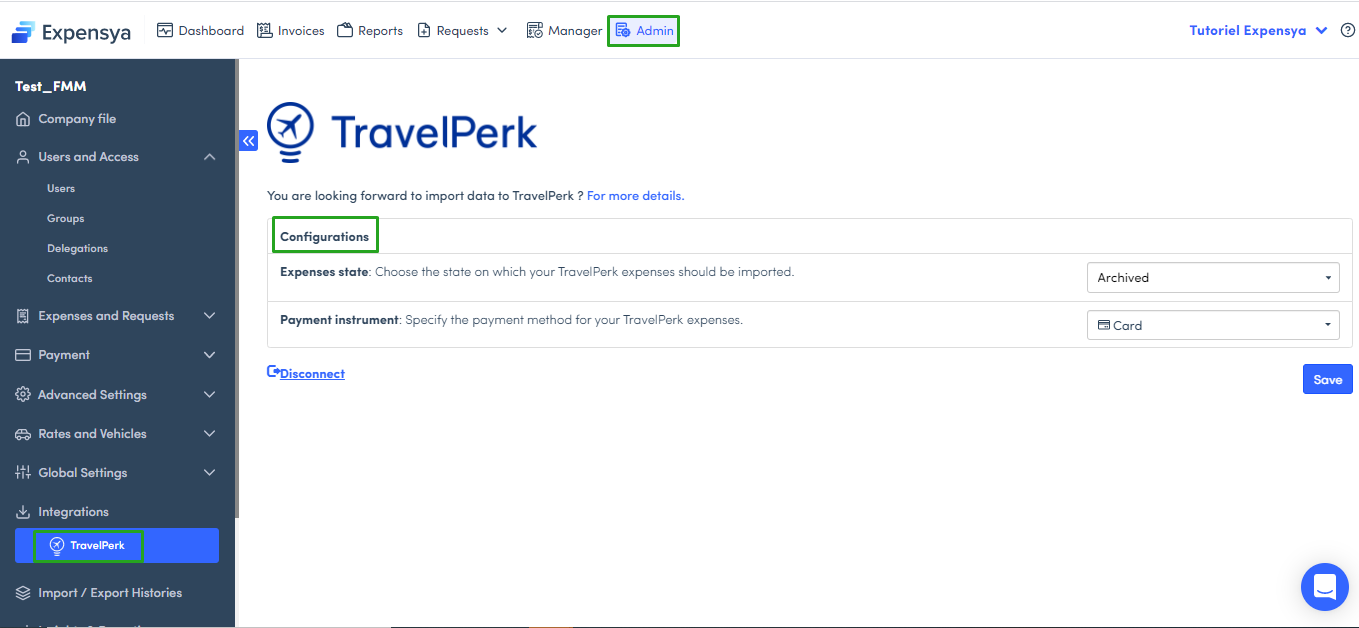 You can then configure:
The state of invoices to be imported
The used payment instrument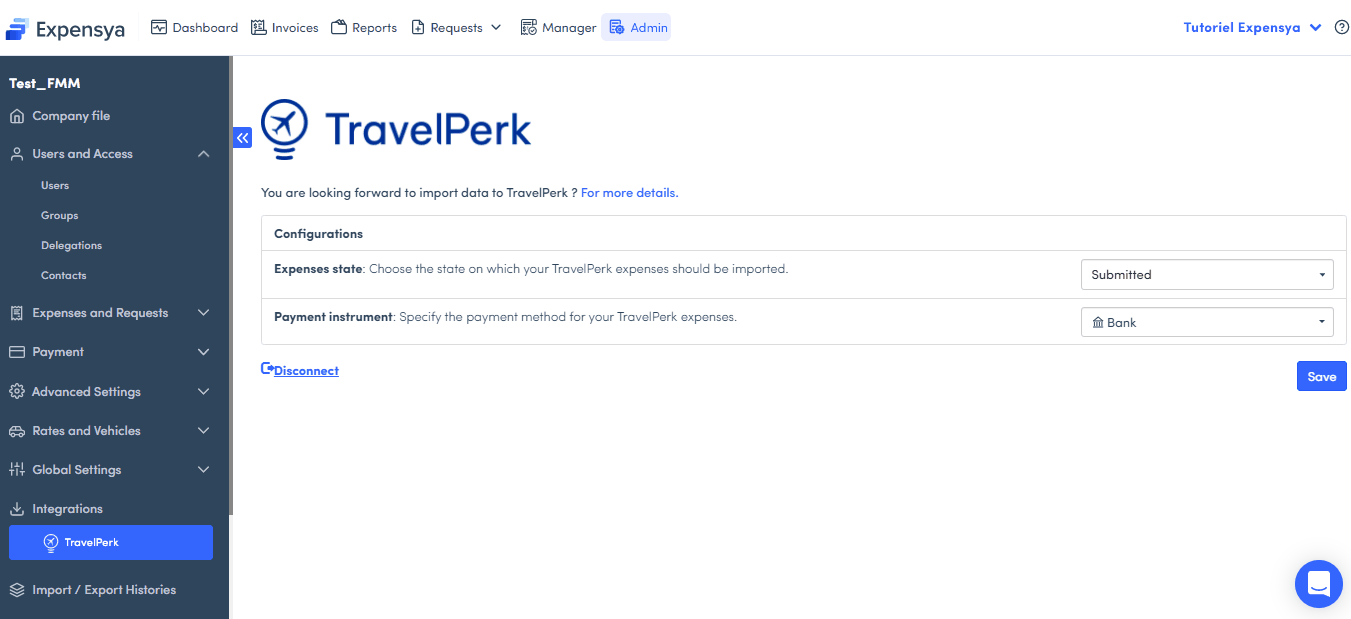 Recovery of Travel invoices and their integration on Expensya
The collection of invoices from TravelPerk is done on a daily basis.
It is triggered every day at 1 am.
 Only the previous day's expenses will be imported and they will be directly integrated into the Invoices menu of the concerned user.
 Recovered invoices are imported to Expensya and will be tagged with an icon to differentiate them from other invoices.
 Any invoice imported from TravelPerk is properly assigned to the predefined category.
The PDF of the invoice will also be added and all the fields of the invoice form will be filled in (date, amount, VAT, etc.)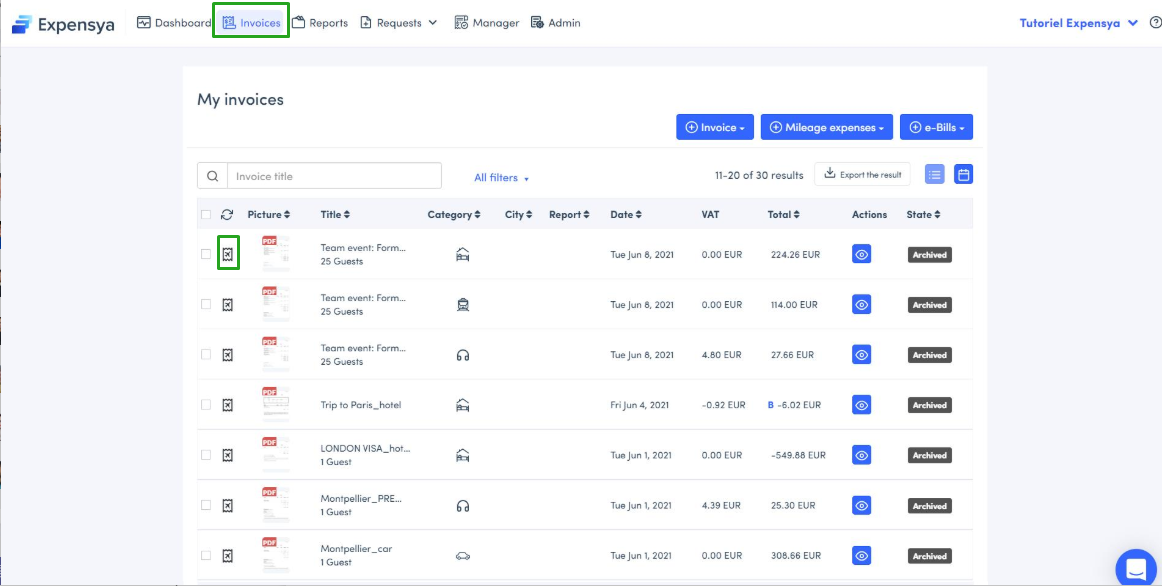 All the details about the activation of the integration Travel Perk will follow on this artcile: