How to configure expense rules
How to configure expense rules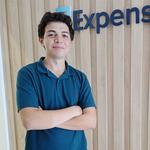 Updated by Selim Ounis
As an Administrator, you can set limits for the different categories. You can create 4 types of expense rules:
An alert: Displays a message indicating that the amount you have entered exceeds the cap, but the invoice will nevertheless be saved.
Reimbursement by ceiling: Displays a message telling the user there is a cap, and that they will not be reimbursed for the total amount of their expense.
Blocking rule: Any expense that exceeds the amount set by the company cannot be entered in the system. The user is notified of the reason.
Flat rate reimbursement: Under certain conditions, the employee receives a flat rate reimbursement amount.
To create an expense rule:
Go to the "Administration" tab, "Spending policies" sub-menu,
Click on "Add a new rule for expenses"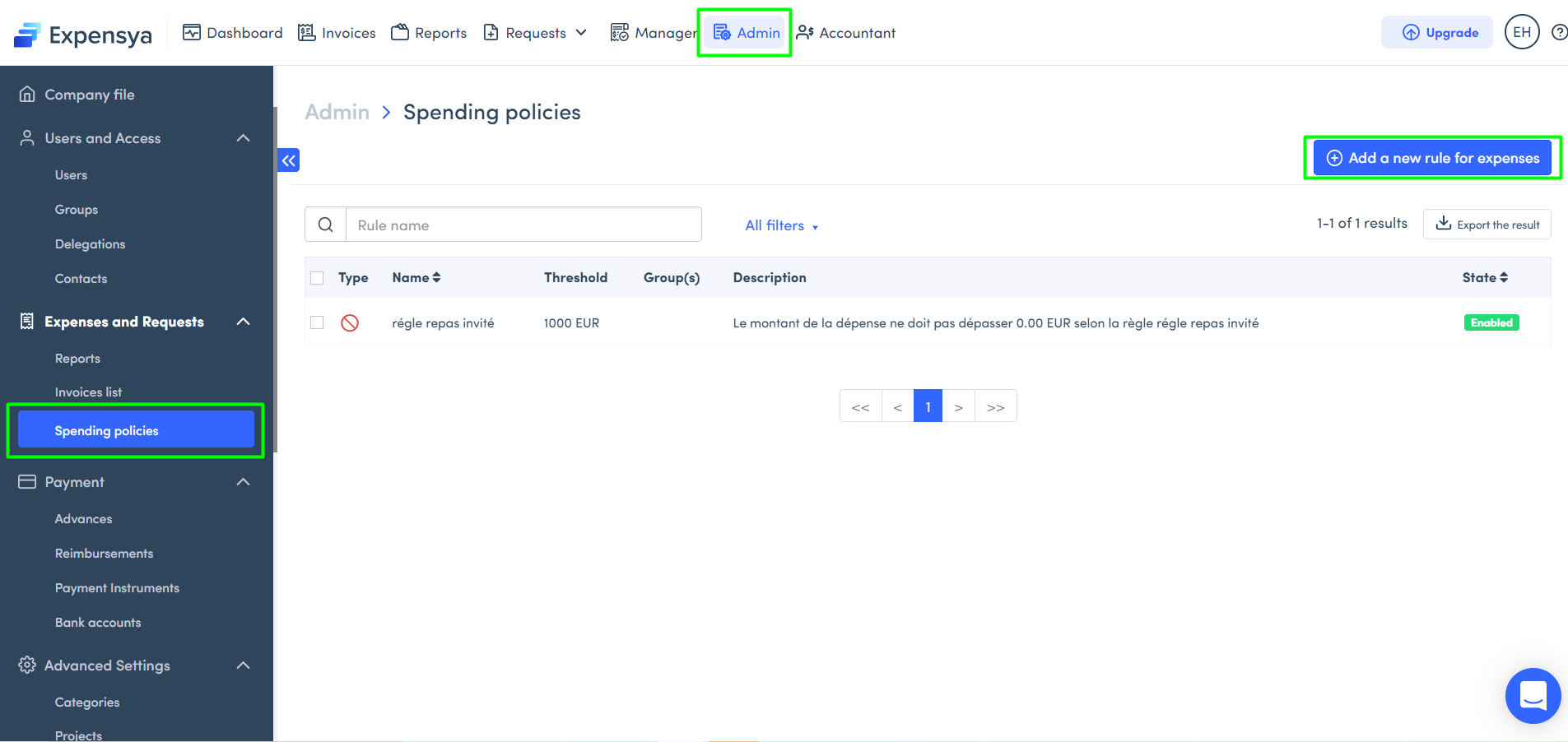 Choose one of the 4 rules to configure, whichever suits you best.
Click on "Next"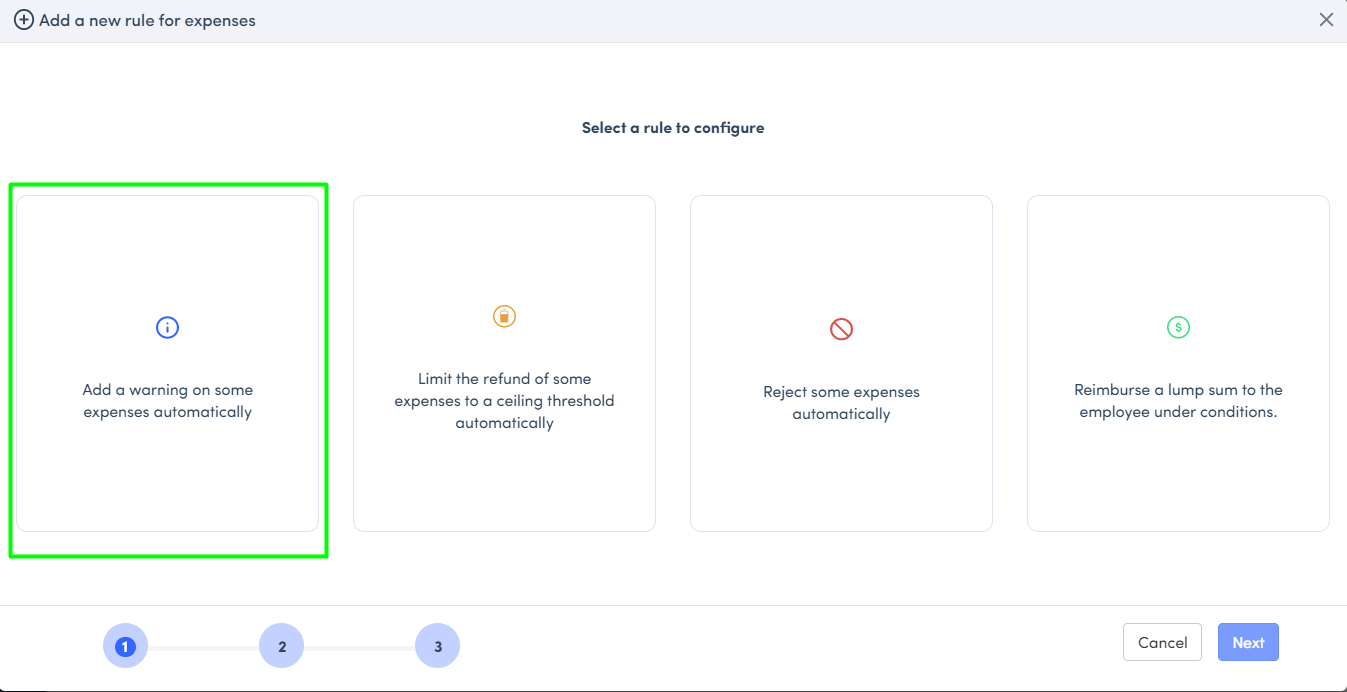 Choose the settings to configure the rule: define the date, the category to which it will apply, the amount of the cap, indicate whether or not guests are present, if this rule is going to apply to non billable or non reimbursable expenses or both, if the rule is assigned to a user group and if it will be enabled for a custom project or field.
Click on "Next"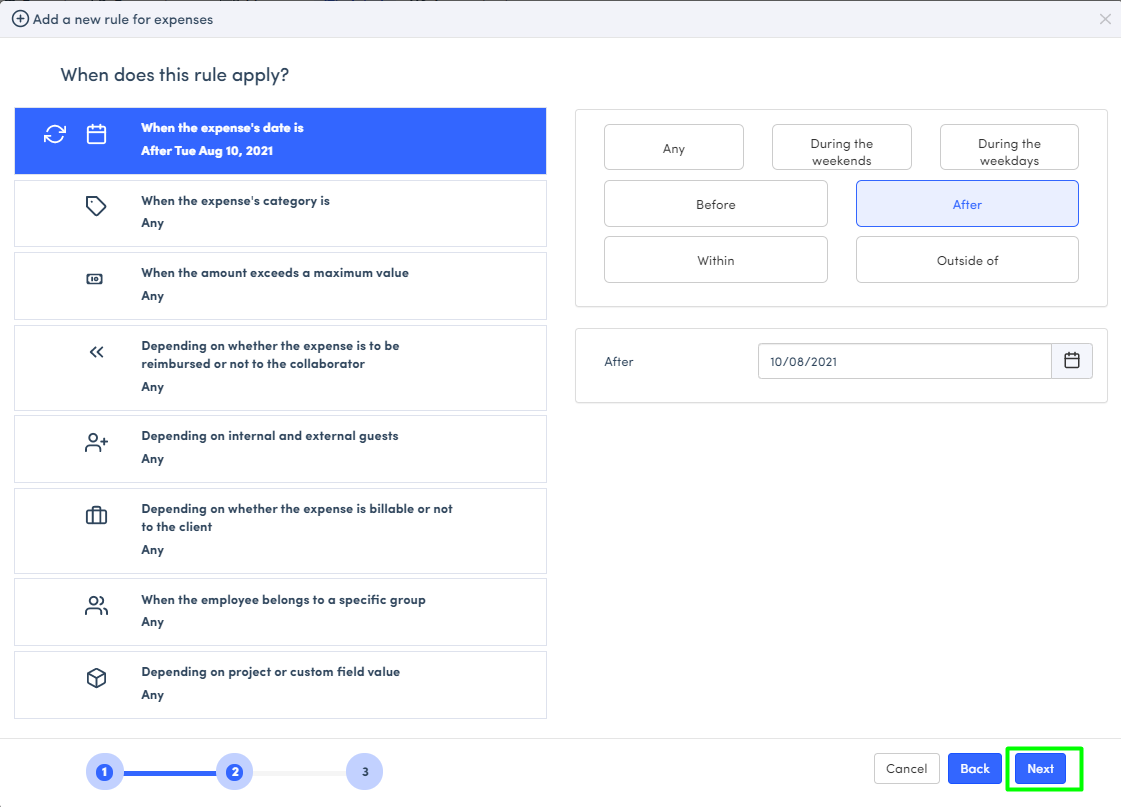 You will then see a summary of your settings. You can name the rule and enable authorization of exceptions,
Click on "Add rule"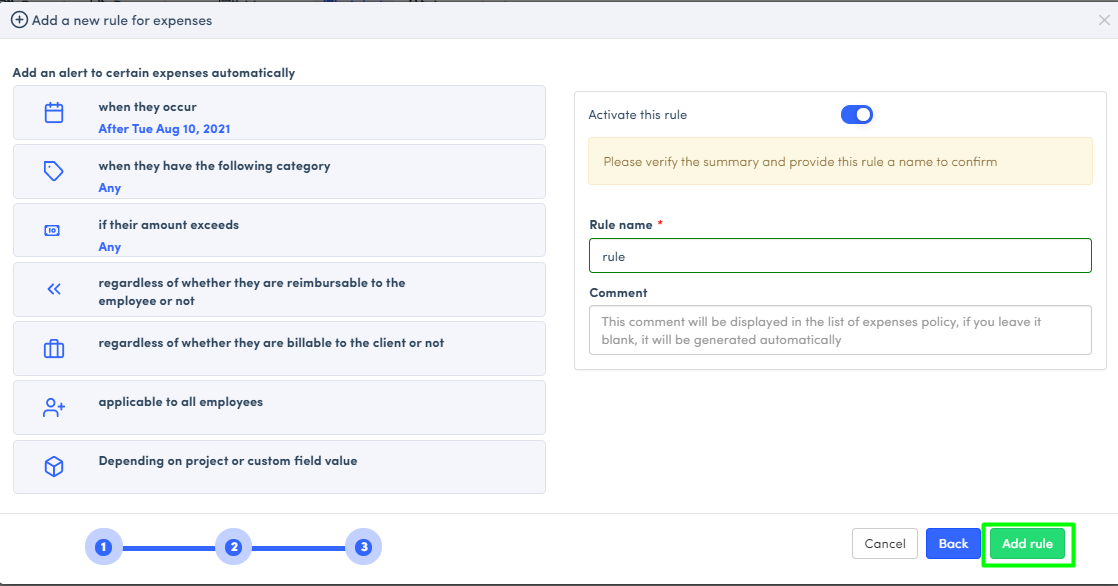 To disable an expense rule:
1.       Go to the "Administration" tab, "spending policies" sub-menu.
2.       Select the rule to disable then click on "Disable".
You can disable a rule, allowing it to be used later on, but you cannot delete it.