Import of bank statements by the Administrator
Import of bank statements by the Administrator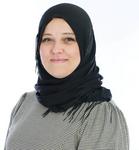 Updated by Imen Habouria
To effectively manage expenses and facilitate their addition to user accounts, Expensya allows the administrator to import company debit card bank statements.  
Imports are carried out on the web via the Administration tab and require:  
The prior addition of company debit cards to the system and assignment of individual cards to employees.  
Banking integration activation with partner bank(s) 
Importing bank statements from the Administration tab :  
Go to the Administrator tab under the "Expenses and requests" menu, then to "Transactions list"  
Click "Import" then "Import Credit Card Statement". 

From the already activated integrations, select the type of statement to import   
Click "Import File" to import the credit card statement file. 
Click on "Import"  

A summary table with employee names and the number of expenses added will be displayed automatically after the import. 

Expenses are added to the list of expenses on the relevant user's account and are displayed on " to verify" status. 
Expenses added to the user's account will display the credit card icon and a "T" for "Transaction". This will allow the user to distinguish between bank statement expenses and the created manually expenses. 
The reconciliation between the expenses already entered and the transactions is only done when the expenses are in "draft" or "rejected" status. When the expenses are "in validation" or "archived", the reconciliation is not done.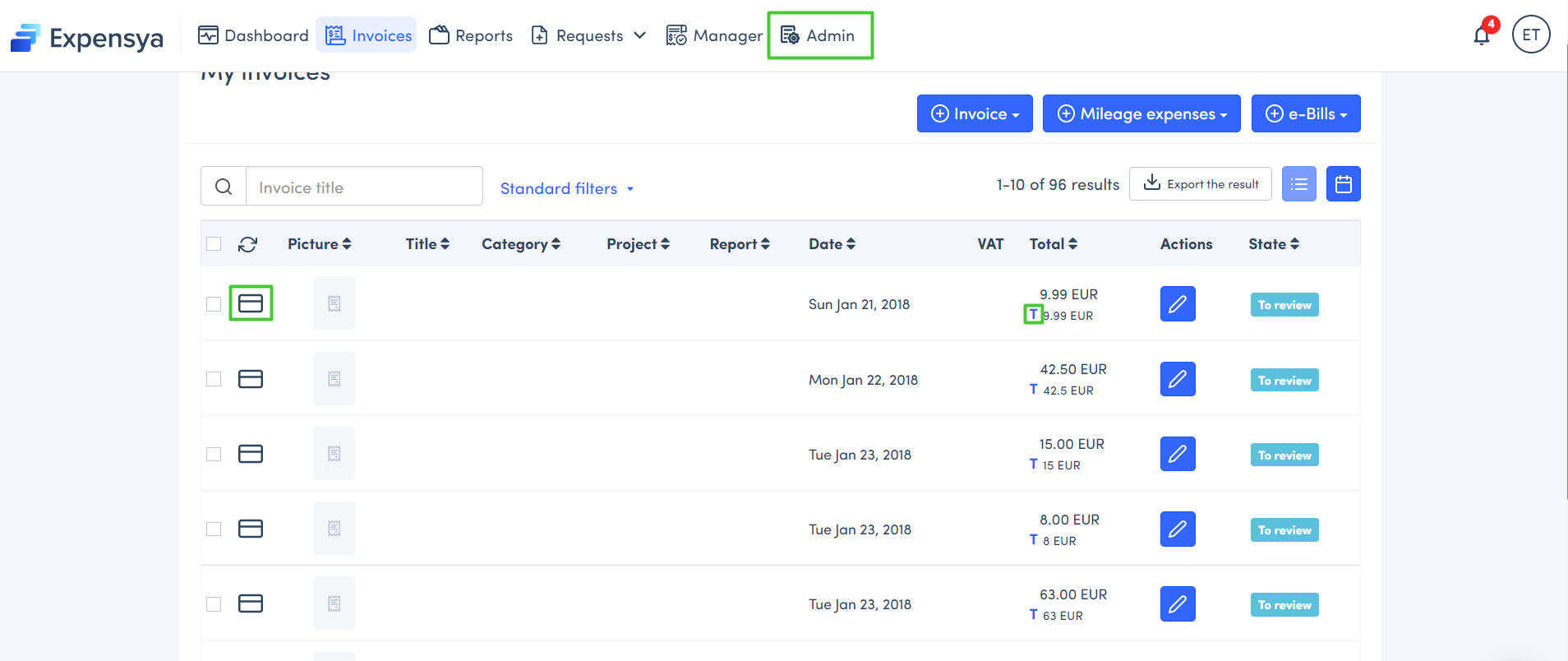 Expenses can also be accessed via the Administrator tab (from the transaction list). 

The interface will display filters to allow the administrator to easily find transactions according to the name of the employee, the transaction date or status.