Get Started with Expensya Next, our new Mobile Application
Say hello to our revamped app - brighter, faster, and smarter than ever! Our teams have entirely rebuilt Expensya mobile application, giving it a fresh look and a super-efficient workflow.  
So, ready for a new experience? Check out our new mobile app and dive into the future of Smart Spend! 👇
What are the changes to expect in the new app?
We've made managing expenses and reimbursements a breeze! The new features will give your mobile experience a serious boost: 
Quick report submissions: Snap, send, done – as simple as that! 
Approval Workflow: Managers can review and approve any element submitted by employees – expense reports, budgets… syncing everyone smoothly.
Expensya Card: Manage budgets, pay through the app and get transaction notifications – all in real-time! 
Mobile Wallets: Our new app now syncs with Google Pay and Apple Pay for quick and secure transactions. A simple tap, and your payment is sorted. 
[Coming Soon] Instant Notifications: Be on top of the game with instant updates on expense status, budget approvals, and important company news.
So, what are you waiting for? 
Download the new Expensya mobile app 
Once you've downloaded the app and are ready to take control of your spendings and reimbursements, let's walk through the simple steps to get you up and running. 
How can I submit an expenses' report?
Create a report
At Expensya, a report is a folder where you should slide in expenses.
💡Reminder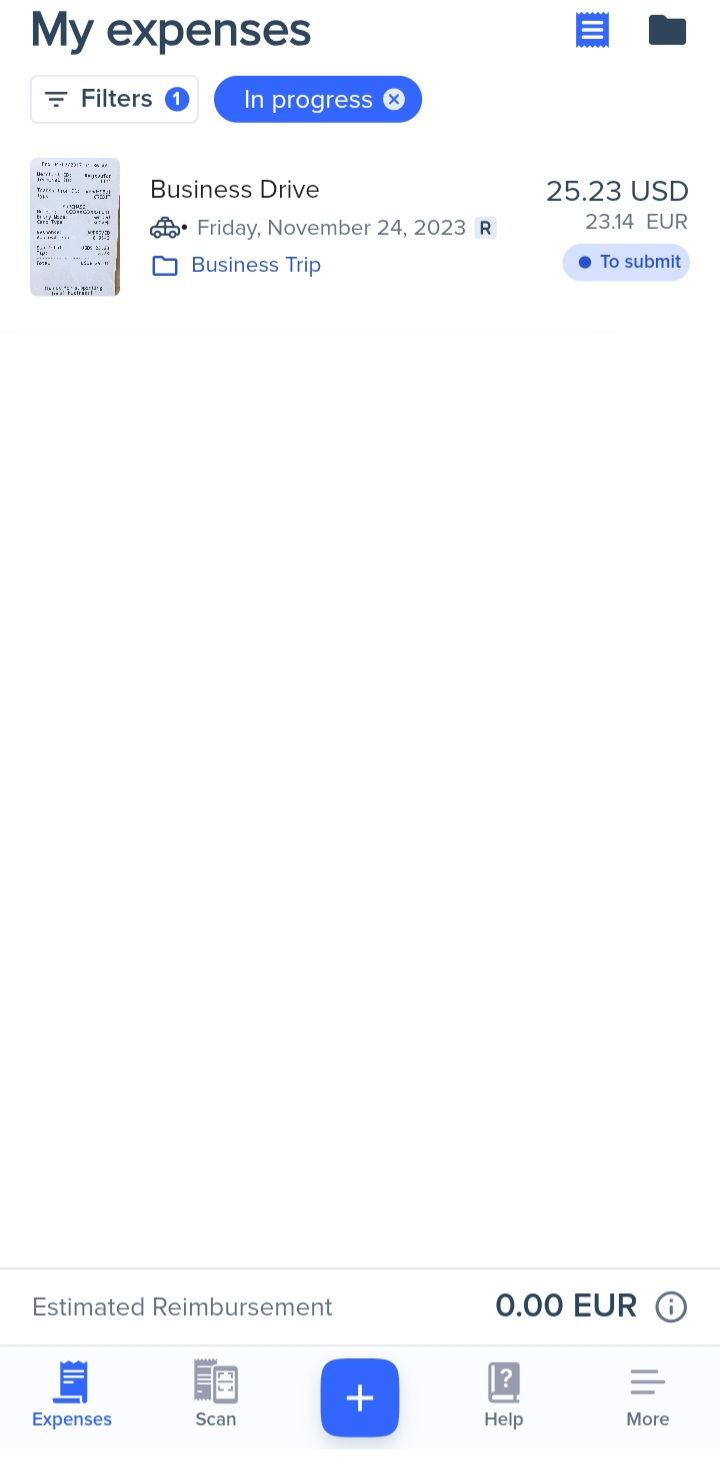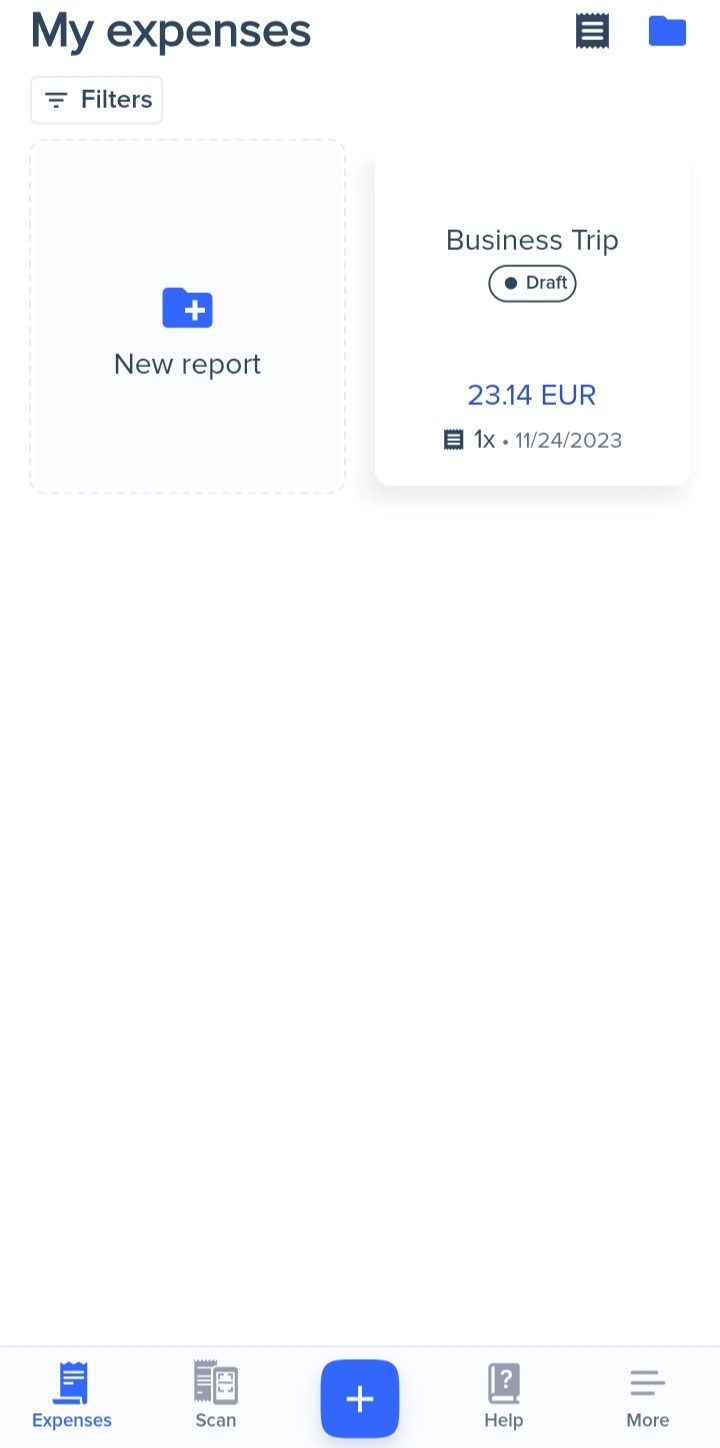 Add an expense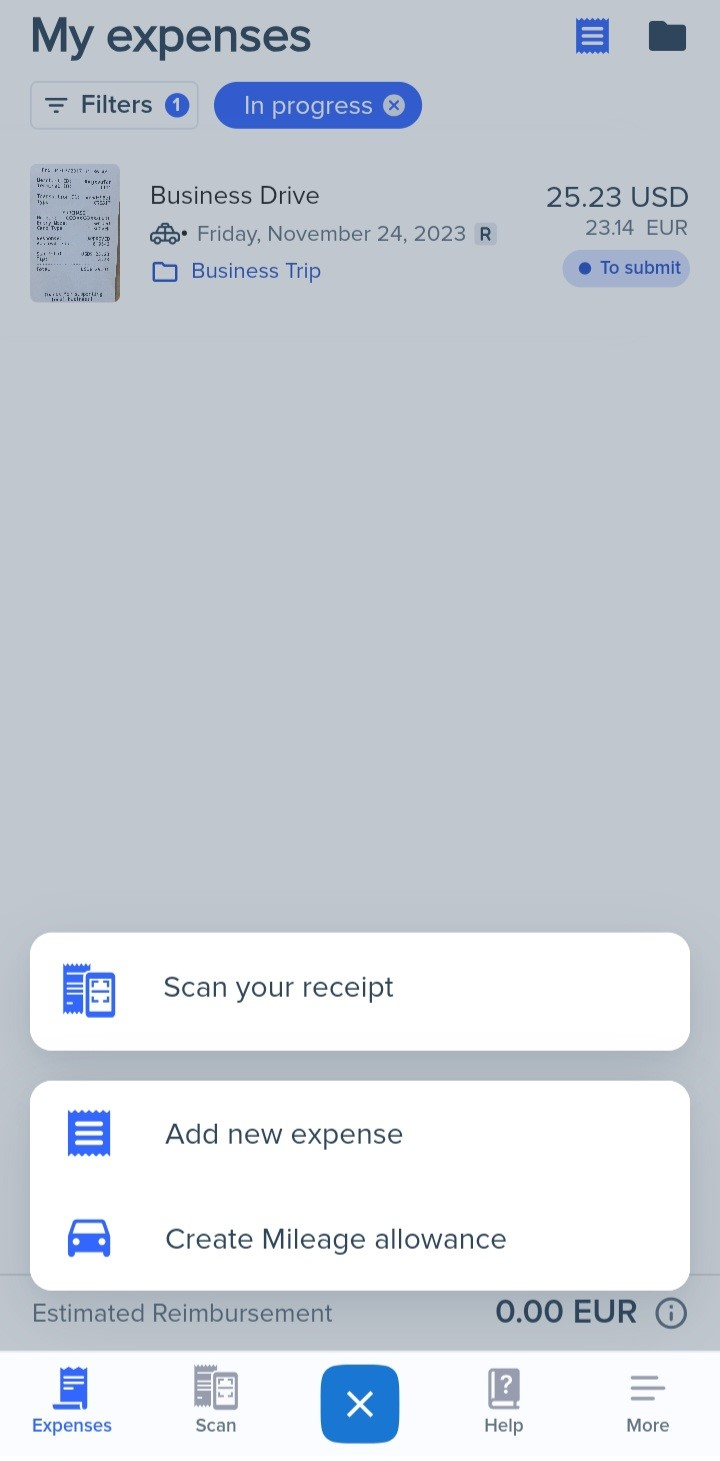 Scan your receipts in batches and review them concurrently to save processing time.
Just ensure the photos are clear.
You will find that the main fields were automatically prefilled. Just give them a double-check and save.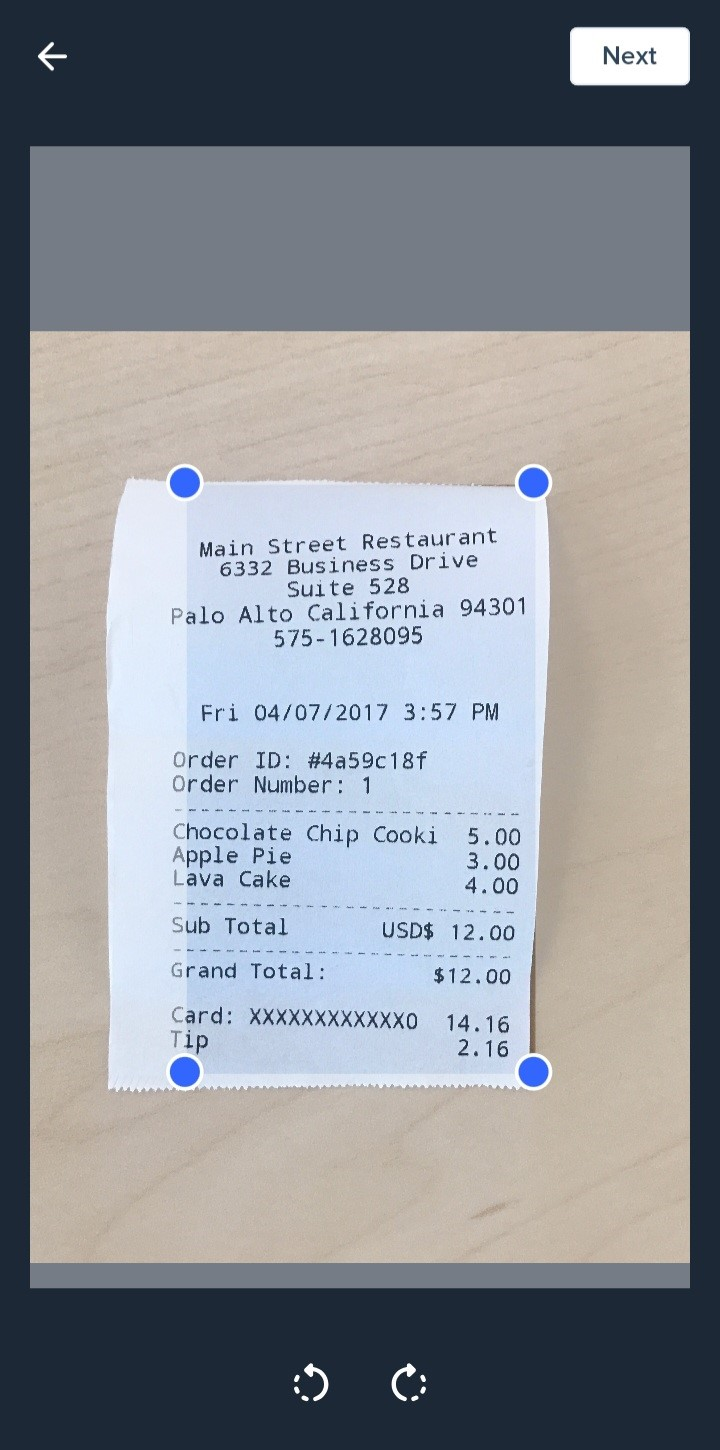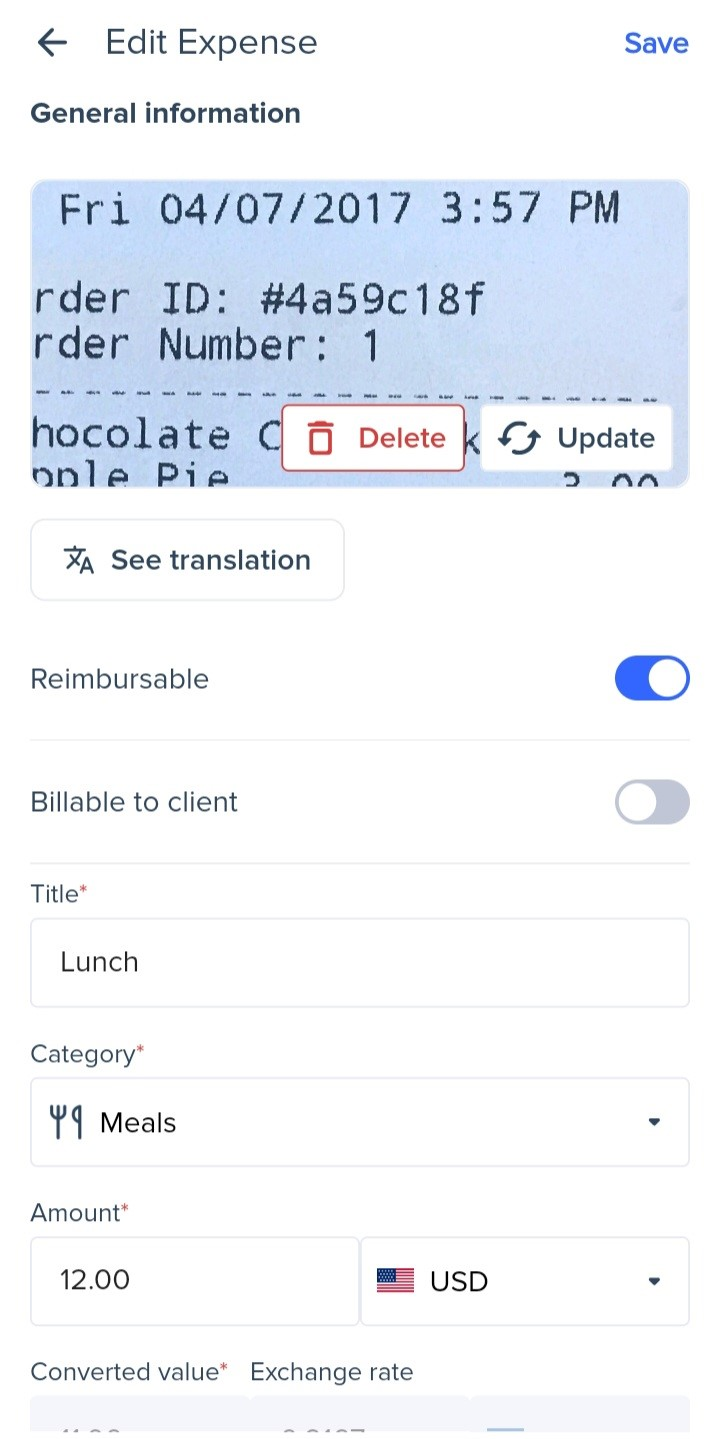 Now you'll get a sum-up. Check that all expenses have the "to submit" status. 
💡Efficiency Hack: Skip report creation!

In case you only have one single expense to submit, just add your expense then swipe left and submit it in a flash!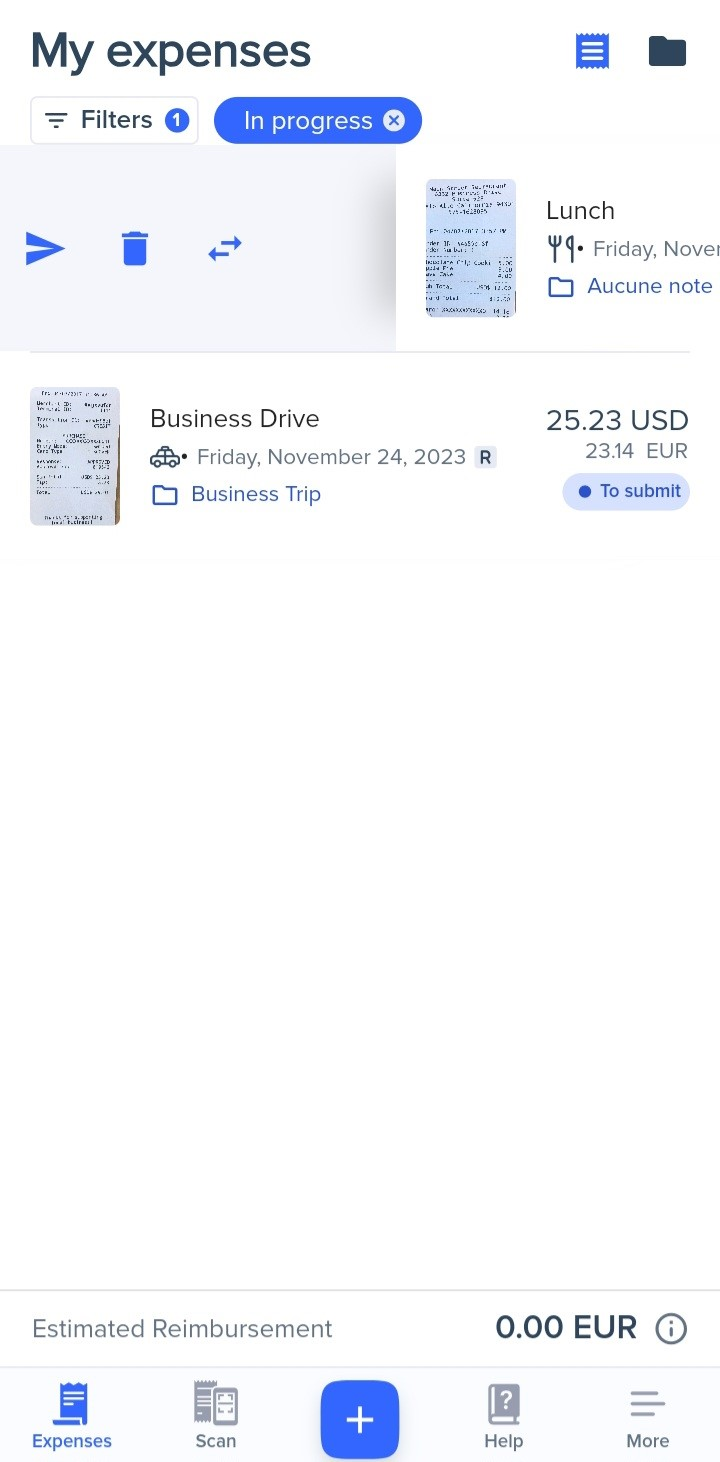 Submit your report and wait for your manager to review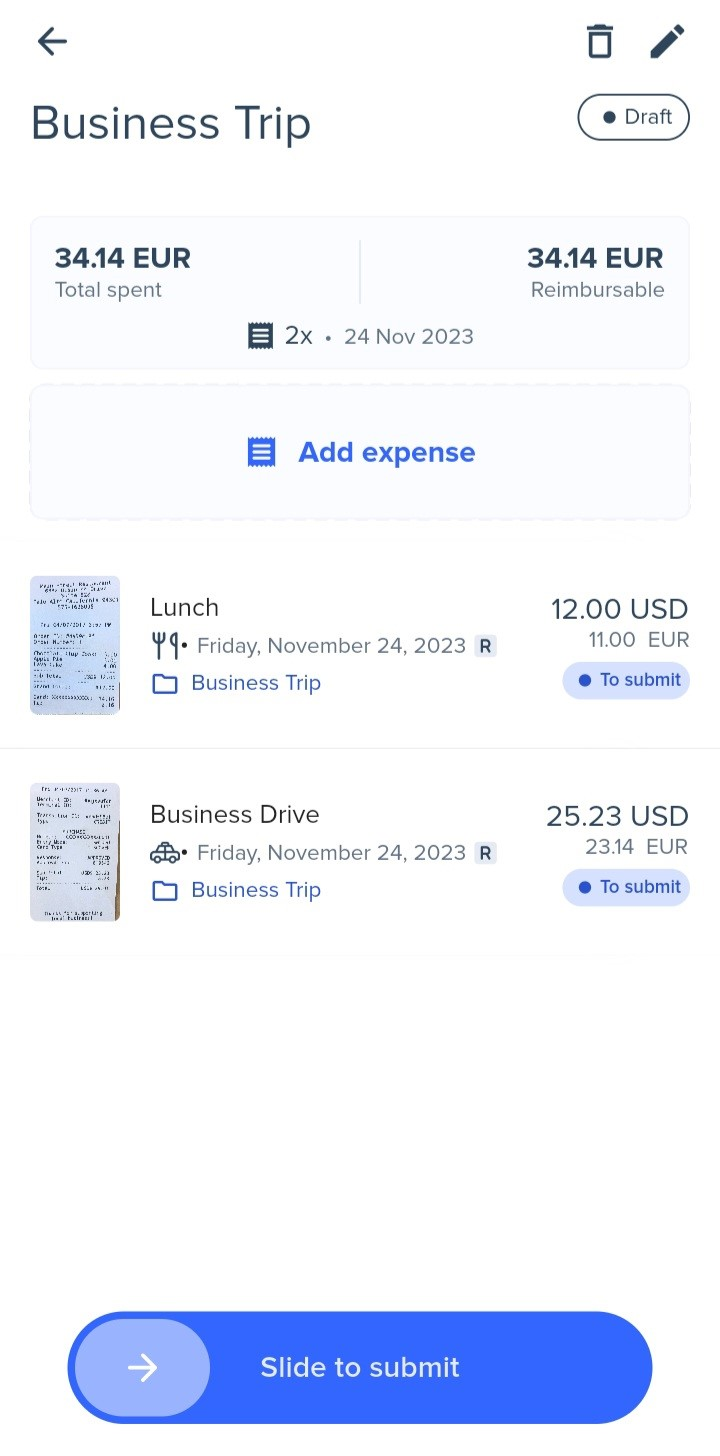 ✅If the full report is approved: The financial team will take care of your reimbursement within a time frame that depends on your company's processes. 
 ❌If one or more expenses are rejected: you'll receive a reason via email. A duplicated report will be made with the rejected expense(s). This report will have the "Draft" status, allowing you to edit in accordance with our company's policy. 
For more information about the various statuses of a report, please refer to this article.  
You can also have a look at this video to understand the process of adding an expense on the mobile application: Adding an Expense on the Mobile App.mp4
Download our new app today and conveniently, efficiently, and effectively manage your expenses all in one place! 
---
---